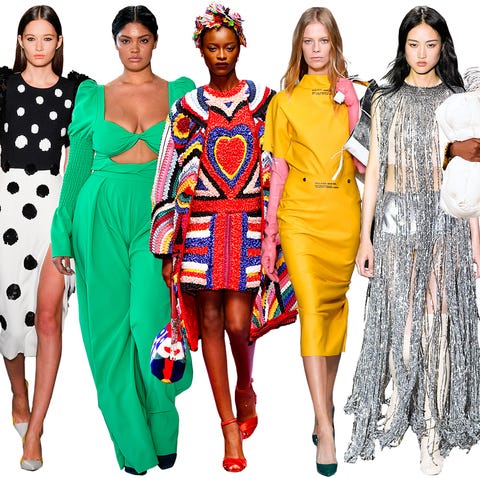 The two fashion months are waited for in anticipation each year and they never fail to produce some very surprising ensembles. Thom Browne's SS19 menswear fashion show provided some very interesting and intriguing accessories with bowler hats being a popular choice. Twice a year the fashion powers get together to define the trends that will grace clothing stores for the coming seasons. This year has produced some outrageous selections that will provide for some interesting wearing experiences.
Suits, Jackets and Anoraks As You've Never Experienced Before
A suit conjures up visions of being smart and powerful, however, the coming seasons will present a suit of a different nature. A two-piece, of the same fabric, worn at the same time, that defines the new suit. While in theory, it is a suit, it certainly doesn't match the usual perceptions, it does, however, work in some surreal kind of way. Oversized tailoring seems to have taken the catwalk, and in essence, our stores to the extremes. Shoulder pads have made a comeback reminiscent of the 80's era and lengthy cuts are predominant. Anoraks in the coming months will be statement pieces that you'll be dying to wear. The bold, colourful garments are predicted to be the casual clothing piece of the year.
Timeless Denim and Muted Colours
Through the ages, denim remains a timeless fashion fabric. Wide, faded and full of pockets has replaced last seasons skinny versions, keeping comfort at the forefront. Liam Hodges lightweight wool denim creation takes the fabric onto a different playing field. White and cream tones will be popular next season, creating crisp, clean and opulent looks. Bags that drape the body and the return of the tucked in shirt are welcome additions to a collection that is somewhat bizarre but is sure to spark the interest of many.